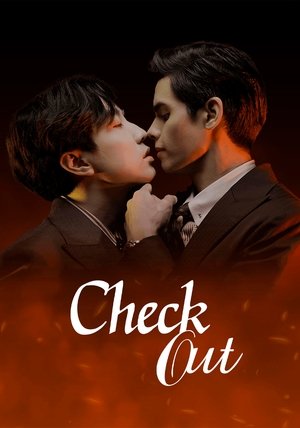 Check Out
คืนนั้นกับนายดาวเหนือ
Overview
Nine and Daonuea are traveling solo, one after breaking up with his girlfriend, the other after a disappointment in love. They accidentally find themselves sharing adjoining rooms and gradually get to know each other.
Cast
Chahub Marut Ghoummeddin

Vittawin Veeravidhayanant

Boat Anakame Binsaman
M Sarawut
Seasons

Season 1
Check Out Documentary (2021) is Thai BL Series. Watch Check Out Documentary (2021) | Thai BL Series: Information, Details, Synopsis, Cast, Actors, Official Trailer, Aired Time, Drama, Episodes, Music, Novel.
#checkoutdocumentary #checkoutthedocumentary #checkoutseries #loveislove #boyslove #boysxboys #thaiactors #thaiboys #thailand #thailandboy #thailandboyslove #blthai #blthailand #blthaiseries #blthaidrama #love #gaylove #asiandrama #asianguy #asianmen #thaiseries #thaidramaseries #boysloveseries #asiangay #newearth #boyloveboy #boykissing #gaylove #gayrelationship #boyslove #blseries #lgbtq #lgbtq+
Check Out Documentary Synopsis
Super exclusive interview with Chahub x Best and behind the scenes videos of the "Check Out Series"
Check Out Documentary Details
Title: Check Out Documentary
Native Title: คืนนั้นกับนายดาวเหนือ
Also Known As: Check Out The Documentary
Country: Thailand
BL Content: BL Drama Interview and Behind The Scenes
Air Date: Sunday 29th August 2021
Aired On: Sunday
Number of Episodes: 1
Director: Kapper Worarit Ninklom
Screenwriter: Kapper Worarit Ninklom
Production Company: 9NAA Production
Broadcaster: AMARINTV 34HD
Genres: Romance, Gay Romance, Photographer, Smoking, Steamy Kiss, LGBTQ+, Gay Character, Thai BL
Check Out Documentary Music / OST / Soundtrack
Check Out Documentary

Related Content
Check Out Documentary

Social Media & More
Watch Check Out Documentary
Watch Check Out Documentary below the link (Red Button)