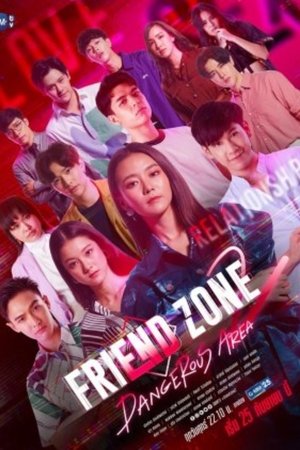 Friend Zone 2: Dangerous Area
Cast
Sarunchana Apisamaimongkol
Nichaphat Chatchaipholrat

Nathasit Kotimanuswanich

Nat Sakdatorn

Lee Thanat Lowkhunsombat

Namtan Tipnaree Weerawatnodom
Ratthanant Janyajirawong

Pattanasettanon Pronpiphat
Singto Prachaya Ruangroj

Phatchara Thabthong
Aye Sarunchana Apisamaimongkol
Friend Zone 2: Dangerous Area (2020) is Thai BL Series. Watch Friend Zone 2: Dangerous Area (2020): Information, Details, Synopsis, Cast, Actors, Official Trailer, Aired Time, Drama, Episodes, Music, Novel.
#friendzone2 #dangerousarea #friendzonedangerousarea #friendzoneseries #love #gay #thaibl #blshows #thaiblseries #bxb #boyxboy #manxman #malexmale #manlove #asianboys #gayasian
Friend Zone 2 Dangerous Area is a 2020 Thai television series starring Nichaphat Chatchaipholrat (Pearwah), Tipnaree Weerawatnodom (Namtan), Thanat Lowkhunsombat (Lee), Prachaya Ruangroj (Singto), Nat Sakdatorn, Pronpiphat Pattanasettanon (Plustor), Weerayut Chansook (Arm), Nathasit Kotimanuswanich (Best), Way-Ar Sangngern (Joss), Sarunchana Apisamaimongkol (Aye) and Purim Rattanaruangwattana (Pluem) which serves as the sequel of Friend Zone. This series is not just a bl themed series.
#asiandrama #asianguy #asianmen #thaiseries #thaidramaseries #boysloveseries #asiangay #newearth #boyloveboy #boykissing #gaylove #gayrelationship #boyslove #blseries #lgbtq #lgbtq+
Directed by Tidakorn Pookaothong and produced by GMMTV together with Trasher Bangkok, it is one of the twelve television series for 2020 showcased by GMMTV during their "New & Next" event last 15 October 2019.The series will premiere on GMM 25 and LINE TV on 25 September 2020, airing on Fridays at 22:10 ICT and 23:10 ICT, respectively.
Friend Zone 2 Dangerous Area

Synopsis
Friend Zone 2 Dangerous Area Details
Title: Friend Zone 2: Dangerous Area
Native Title: Friend Zone 2 Dangerous Area
Also Known As: 

Friend Zone 2 , เอา•ให้•ชัด

BL Content: BL Drama
Country: Thailand
Air Date: Friday 25th September 2020
End Date: Friday 15th January 2021
Number of Episodes: 16
Director: Jojo Tidakorn Pookaothong
Screenwriter: Chakorn Chaiprecha, Chanchana Homsap, Jojo Tidakorn Pookaothong
Broadcaster: GMM25
Production Company: GMM TV
Genres: Friendship, Romance, Drama, Mature, Multiple Mains, Multiple Couples, Best Friends, LGBTQ+, Cheating, Gay Character, Lesbian Character, Jealousy, Love Triangle, Thai BL series
Friend Zone 2 Dangerous Area Trailer
Friend Zone 2 Dangerous Area

Music / OST / Soundtrack
Friend Zone Related Content
Friend Zone Social Media & More
Watch Friend Zone 2 Dangerous Area
Watch Friend Zone 2 Dangerous Area below the link  (Red Button)